Posted On Friday, August 20, 2010 at at 8/20/2010 07:05:00 PM by Ray DePena
I came across this news article and wondered, has FLC ever engaged its students in a similar manner? Will the tools students use at FLC align with, and convey, the CT vision?
"The Maryland Education Enterprise Consortium (MEEC) and the University of Maryland, Baltimore County (UMBC) have announced an agreement that makes Google Apps for Education available to the 189 K-12 and higher educational institutions in Maryland that are members of MEEC. Google Apps, which is free for educational institutions, currently provides email, documents, group pages, chat and other products to over eight million students.
UMBC's decision to migrate to Google comes after engaging in conversations with students, faculty and staff. "As we discussed options for outsourcing email with students, they overwhelmingly recommended Google because it works exceptionally well with their mobile lifestyle," said Mike Carlin, UMBC assistant vice president of IT. "UMBC will immediately set up the 3,000 new students enrolling for classes this fall on Google email and will provide the 10,000 existing students with the option to convert their accounts over to Google in late August 2010. By the start of the spring 2011 semester, we anticipate having all students moved over to Google."
"


Posted On Monday, April 12, 2010 at at 4/12/2010 02:11:00 PM by Gary Hartley

In our last meeting, we discussed briefly the importance of relationship in recruiting team members for our project(s). I like doing recruiting, and in most cases I find a good match between the needs of my project and my friends, colleagues and contacts. When you think about how many people you know from work, the neighborhood, the community, and civic organizations, the possibilities for garnering appropriate expertise - not to mention diversity - are limitless!


If you need to develop the infrastructure for your team, you might find the following suggestions helpful:


Know your "elevator pitch." Keep it factual and accurate, and talk to people in everyday parlance (they don't have months of CT discussions under their belts like we do!)


Share your passion for the project. Tell them why you are involved, and what "grabs" you about the content, the goals it has, or working with the rest of the team.


Give them some references to check out, including the BLOG, NSF information, Wing's material, or anything else you find interesting.


Invite people to the AdCom meetings so they can see what it is like to work with this group. Offer to go to the meeting together, if that helps!


Give a clear vision for the work of your team, the time commitment involved, and what role you think they could play. Make this a discussion of what interests THEM about the topic.


Be sure to mention the contributions they could make to this effort, both in the short and long term. Let them know their value to our efforts!
In my experience, people will get involved if they think there is a long term goal that is worthy, and if they know others are enthusiastic about it and will value their input. So, start making your list! Here is a tool that will help...
Posted On Thursday, April 8, 2010 at at 4/08/2010 02:37:00 PM by Dave Burrell
Brook Hall submits the following questions:

Dear Colleagues, In anticipation of this week's busy agenda, I feel it inappropriate to ask my questions about my learning curve during the meeting. However, I have attached a small summary of an exercise I am composing for my Zoology class this Fall. It is not the exercise itself for which I need some feedback, but the questions it has brought to mind.

I think the most important is "What do you foresee a module containing?" I am looking for a 'skeleton' to mold my thoughts. How long? What are the components? What will success look like, etc...Lesson plans are a snap. How do they fit in a module? Or do they?

My energies are high and my creativity robust. I am simply looking for a tiny road map to follow and need some metaphorical "climbing tools" for my mountain.

Looking forward to hearing the reports on Friday

Dan Ross answers:

Humans are great at pattern recognition, but computers are less great at it. We CAN get computers to do pattern recognition and there are a variety of techniques to do this, such as nueral networks and other kinds of algorithms. There is a lot of work going on by specialized computer scientists in this area. So, developing a pattern recognition tool may be too advanced for the non-specialist. However, USING some pattern recognition tools may be a more universal "foundational skill". So, I think that the CT part of this may be:

1) Getting students to realize that computers can do pattern recognition.2) Getting students familiar with the various pattern recognition techniques that are available, and their capabilities, characteristics, and limitations.3) Getting students to select some existing PR technique and map/adapt its associated algorithm templates to their problem/data set.

Subject: Various
CS Concept: Expert Systems/Artificial Intelligence Techniques
Grade Level: Various
Lecture Unit: Instructor will explain the basic idea of rule-based expert systems using sample rules from some familiar human experts such as gardeners or medical doctors.
Assignment: Students will create a list of rules of the form if(Boolean expression) then (action), that characterize a set of knowledge rules for the body of knowledge being studied in that particular subject. For example: "If the grass is brown, then water it" for horticulture, or "If it hurts when I laugh, then don't laugh" for pre-med students. Students will then role play and hand execute the system.
Evaluation: Role play in small groups and hand execute the list and see if it correctly diagnoses the medical condition. Send the student a bill after their claim is denied by the insurance company.

Phil Tierney answers:

An obvious biology analog would be a dichotomous key.
If tree, does it have needles, leaves or something else?
If it has needles, do they come off in bundles?
Are the bundles in 3s or 5s
HS/13-14 level studentsBuild out a key for:
one of the simpler herbaceous genera
or a ubiquitous and familiar family (Rosaceae)
Posted On Thursday, April 1, 2010 at at 4/01/2010 03:12:00 PM by L Santoro
Check this out...looks like a fun web site!
Posted On Tuesday, March 30, 2010 at at 3/30/2010 09:56:00 AM by Phil Tierney
Our friend and colleague, Bernard Gibson, recently shared this list of background research with the Task Committee. Bernard is leading a project to develop and pilot Computational Thinking infusion strategies for post-secondary audiences.
Bernard recommends these online resources for surveying research, curricula and related academic material:
Posted On Friday, March 5, 2010 at at 3/05/2010 08:21:00 PM by Ray DePena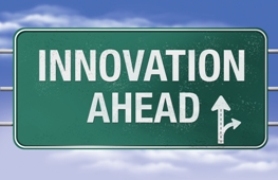 Hello all,

Do you recall our CPATH discussions around the creation of innovation hubs? Well, I'm pleased to present to you, the iHub, which is just getting started.

A good opportunity to extend our computation thinking pilot with that initiative. After all, isn't the ability to innovate, computational thinking, or is it the other way around? :)

Now imagine the possibilities of CPATH+iHub+Cloud Computing. Speaking of which, I had the opportunity to meet with the team at Salesforce.com this week in San Francisco, and as part of that work I did some research into their service offerings which I would be happy to explain to the team.

As I've discussed with Phil, we can seek to leverage the platform not only as a collaboration tool, but as an education tool for our students.

The platform is highly customizable and integrated, and no programming ability is required. It has Facebook, Twitter, and LinkedIn type functionality, and represents the next generation of enterprise collaboration.

If you have doubts that this is the future, I invite you to read:

These are the type of tools and skills our students will need, with technology tools they are accustomed to, without the need to program, very popular among SMB businesses, and increasingly among larger enterprises, coupled with the excitement of Cloud Computing, and fully accessible via iPhone, Blackberry.
The Software as a Service application can be used to teach sales, marketing, lead and account management, and other related business concepts, as well as website development, application concepts and customization in a non-threatening (traditional CISE) approach, so both business and computer classes can collaborate on the tool in real-time.
Everyone has a dashboard that monitors their progress, so professors and administrations can monitor activities in real time as well. The environment is a rich, modern, and collaborative, with multi-disciplinary potential, in a non-intimidating, internet accessible, technological approach, with familiar internet paradigms, that facilitates interactivity, and yet has business value.
All with 3 levels of underlying complexity transparent to the end user:
Software as a Service (SaaS) which is simple.

Platform as a Service (PaaS) - customization with no need to program, and
Infrastructure as a Service (IaaS) - the underlying hardware infrastructure - virtualization, grid, and other more complex concepts.
iHub news excerpt:
"We don't do innovation," said Eloisa Klementich, the agency's deputy secretary of economic development and commerce, referring to BTH. "We're not the scientists that are driving it. So the question is how do we create the ecosystem for innovation to occur?"
The effort to create that infrastructure started about nine months ago. The idea was to find key areas across the state with assets such as research parks, technology incubators, universities, community colleges, business accelerators and federal laboratories. After several meetings and an application process, BTH recently announced six areas designated as iHubs:

The six inaugural iHub memebers are Orange County, Sacramento, Coachella Valley, Northgate, i-GATE (Innovation for Green Advanced Transportation Excellence), and San Francisco Biotech.
The main component of the program is collaboration. By building a network of cutting-edge companies, forward-thinking organizations and research institutions across the state, Klementich said, California will benefit from greater exposure, smarter partnerships, more jobs and a fusion of new ideas that would establish the state as a global innovation powerhouse.
But again, there's the issue of money. The recession rages on and, at this point, the iHub program has no federal funding. But BTH will be "aggressively applying for federal grants," Klementich said."
We can discuss further at our next meeting. I've also been discussing cloud computing with the Sacramento Area Regional Technology Alliance (SARTA) and there will be an upcoming CC regional education session that is being planned.
For more on cloud computing and innovation, I invite you to read my blog at http://innovation.ulitzer.com

Ray DePena, MBA, PMP

IT Industry Business Innovation Consultant

Posted On Wednesday, March 3, 2010 at at 3/03/2010 05:00:00 PM by L Santoro
There is a need to move from the default line on resumes and job descriptions...."proficient in Microsoft Office Suite (TM)" to something much more accurate, useful and sophisticated. The language must describe the emerging cluster of CT skills. By drawing more employers into the discussion we can be instrumental in clarifying the definition of essential CT skills.

Right now, in our discussions, we are thrashing around trying to find common neuro-linguistic space to describe thinking processes characterized by the support – or parallelism – of computers, i.e. computational thinking. There are some clear practical implications, however, related to successful employment in the changing workplace -- and in the larger economic sphere. The real change will not happen when the academics redefine CT skills; it will happen when those skills are put to the more objective test of marketability in jobs.

I sometimes think that there is validity in the test of capitalism and when the bright light of jobs shines on CT and it appears as part of resumes and job descriptions we will have made considerable progress.

Walt

Walter Dario Di Mantova
Director, Workforce and Economic Development
Los Rios Community College District
Re-Imagined, Re-Defined and Now, Re-Invented.
(Posted by Linda on behalf of Walt)
Posted On Friday, February 12, 2010 at at 2/12/2010 01:41:00 PM by Ray DePena
As per our brief discussion last week on the subject of cloud computing, below is a recent news announcement.

On February 10, 2010 IBM announced a new Academic Skills Cloud to expedite the delivery of key IBM software for teaching purposes through a highly automated, highly virtual, very dynamic and flexible self-service cloud environment. This new offering builds on IBM's commitment to provide academia with access to cloud computing resources.
Initially, the Academic Skills Cloud will be available to Academic Initiative members at 20 colleges and universities across the United States. These first participants will be able to access and use IBM software in their classrooms and labs without having to install the products on their own systems. Over time, this cloud offering will be extended to additional schools in IBM's global network of Academic Initiative partners, which includes 9,000 faculty members at more than 4,500 universities worldwide.
Posted On Thursday, February 4, 2010 at at 2/04/2010 06:56:00 PM by Ray DePena
An example of potential innovation hubs between business, government, and education similar to what we have discussed in Exec Com.
"The
National Science Foundation
and
Microsoft Corporation
have agreed to offer American scientific researchers free access to the company's new cloud computing service.
A goal of the three-year project is to give scientists the computing power to cope with exploding amounts of research data. It uses Microsoft's Windows Azure computing system, which the company recently introduced to compete with cloud computing services from companies like Amazon, Google, I.B.M. and Yahoo. These cloud computing systems allow organizations and individuals to run computing tasks and Internet services remotely in relatively low-cost data centers.
The new program was announced on Thursday at a news conference in Washington."

"It's all about data," said Jeannette M. Wing, assistant director of computer and information science and engineering directorate at the science foundation. "We are generating streams and rivers of data."
Genetic sequencing systems are capable of generating as much as a terabyte, 1,000 gigabytes, of information a minute, Dr. Wing said."
Microsoft made its commitment to scientific computing two years after a similar service was introduced by Google and I.B.M.

Posted On Wednesday, January 13, 2010 at at 1/13/2010 10:15:00 AM by L Santoro
Women encouraged to join STEM fields - News
Please check out the Sac State Hornet Newsletter article for details about the Fast Track Program at Sac State.
"Fast Track Math for Women aims to provide K-12 public school math teachers and community college professors with classroom techniques designed to create a friendlier environment for female students and to encourage them to do well in math."
Posted On Saturday, January 9, 2010 at at 1/09/2010 08:32:00 PM by Brandy Anderson
As I continue to search for CT curriculum modules, I stumbled over a dynamic simulation model called STELLA. Back in grad school, I spent a fair amount of time constructing an environmental model with STELLA. From my experience, it was fairly easy to learn because of its conceptual nature. Check out some recently
constructed models
.
Also, this modeling program could be used
outside
STEM disciplines. Here is an
English Language Arts example
of STELLA being used to analyze the characters of Hamlet.
Posted On at at 1/09/2010 07:50:00 PM by Brandy Anderson
Landing a Job of the Future Takes a Two-Track Mind
Career Experts Say Positions in Growing Fields Will Require an In-Demand Degree Coupled With Skills in
Emerging Trends
By DIANA MIDDLETON - Dec 28, 2009 - Wall Street Journal
If you're gearing up for a job search now as an undergraduate or returning student, there are several bright spots where new jobs and promising career paths are expected to emerge in the next few years.
Technology, health care and education will continue to be hot job sectors, according to the Bureau of Labor Statistics' outlook for job growth between 2008 and 2018. But those and other fields will yield new opportunities, and even some tried-and-true fields will bring some new jobs that will combine a variety of skill sets.
The degrees employers say they'll most look for include finance, engineering and computer science, says Andrea Koncz, employment-information manager at the National Association of Colleges and Employers. But to land the jobs that will see some of the most growth, job seekers will need to branch out and pick up secondary skills or combine hard science study with softer skills, career experts say, which many students already are doing. "Students are positioned well for future employment, particularly in specialized fields," Ms. Koncz says.
Career experts say the key to securing jobs in growing fields will be coupling an in-demand degree with expertise in emerging trends. For example, communications pros will have to master social media and the analytics that come with it; nursing students will have to learn about risk management and electronic records; and techies will need to keep up with the latest in Web marketing, user-experience design and other Web-related skills.
Technology Twists
More than two million new technology-related jobs are expected to be created by 2018, according to the BLS. Jobs that are expected to grow faster than average include computer-network administrators, data-communications analysts and Web developers. Recruiters anticipate that data-loss prevention, information technology, online security and risk management will also show strong growth.
A computer-science degree and a working knowledge of data security are critical to landing these jobs. Common areas of undergraduate study for these fields include some of the usual suspects, such as computer science, information science and management-information systems.
But those might not be enough. That's because not all of those jobs will be purely techie in nature.
David Foote, chief executive officer of IT research firm Foote Partners, advises current computer-science students to couple their degrees with studies in marketing, accounting or finance. "Before, people widely believed that all you needed to have were deep, nerdy skills," Mr. Foote says. "But companies are looking for people with multiple skill sets who can move fluidly with marketing or operations."
Social media has opened the door to the growth of new kinds of jobs. As companies turn to sites like Twitter, LinkedIn and Facebook to promote their brands, capture new customers and even post job openings, they will need to hire people skilled in harnessing these tools, Mr. Foote says. In most cases, these duties will be folded into a marketing position, although large companies such as Coca-Cola Co. are creating entire teams devoted exclusively to social media.
Similarly, employment for public-relations positions should increase 24% by 2018. Job titles—like interactive creative director—will reflect the duality of the required skill sets.
Posted On Wednesday, January 6, 2010 at at 1/06/2010 04:36:00 PM by Gary Hartley

This link has been around for a while, and still is poignant. It has a lot to say about how we get young people involved in high-tech areas of interest (in this case, NASA). We can certainly learn from this as we move ahead toward the CPATH II goals, seeking to attract folks to the STEM fields represented by our pipeline model. Let me know what you think!
Posted On Tuesday, January 5, 2010 at at 1/05/2010 08:28:00 AM by L Santoro
The latest e-newsletter from the National Alliance for Partnerships in Equity in Education Foundation featured this article from The New York Times. It will resonate with our group!

http://www.nytimes.com/2009/12/21/technology/21nerds.html?_r=3&ref=education


Here is a key point:

"In other words, the nation's economy is going to need more cool nerds. But not enough young people are embracing computing — often because they are leery of being branded nerds."

Geeks must be "COOL!"
Posted On Sunday, January 3, 2010 at at 1/03/2010 06:54:00 PM by Phil Tierney
I believe the CPATH mission is all about upgrading or updating the infrastructure of education. Furthermore, educational systems are a critical component of the infrastructure of our economy, easily as fundamental as transportation and communications components. So what does this mean in human terms?
Frank Langfitt's recent
excellent NPR series
on challenges faced by laid off furniture workers as they vie for new jobs offered at a Google data center in rural North Carolina illustrates several opportunities we should address as we develop approaches to CT infusion across the entire pipeline.
Retraining or new skill development is easily as important - and as urgent - as developing skills on the mythical tabula rasa. Introducing skills in the building block approach assumed by most curricula and introducing skills to conditioned workers with the blinders and habituation of experience likely require significantly different approaches. While this would appear to expand the scope or complexity of the CPATH problem domain, I think that appropriate CT content could become a survival payload in retraining or re-skilling programs launched in pursuit of economic recovery or transition.